| | |
| --- | --- |
| News | Page Updated: 7/09/2020 &nbsp |
| You are here: WSWGA Home > News | 563 |
2020 Annual Tournament in Evanston
The 54rd Annual WSWGA Tournament will be held at Evanston's Purple Sage Golf Course on July 13-15, 2020. The Tournament Director will be Scott Ehlers (Parks & Recreation Director and PGA Pro). For more tournament information, please check their tournament page by clicking HERE.


* * * The Tournament Has Been Cancelled Due To The Covid-19 Virus. * * *
Members Hole-In-One Club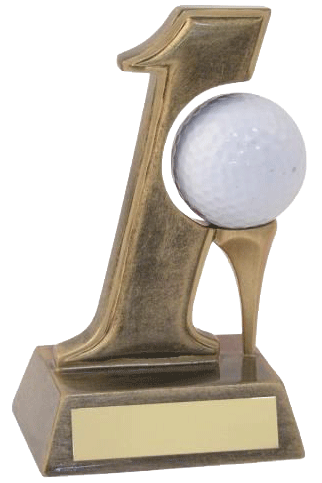 Making a hole-in-one (aka ACE) is a BIG deal to all golfers and when it happens it needs to be celebrated. Starting in 2015, we want to recognize all those who have scored an ACE when playing with friends, in a league or in any tournament. Our members want to celebrate with you as well and offer our congratulations. Send our Webmaster an Email by clicking webmaster@wswga.org and provide him with the info on your achievement.
WSWGA Hole-In-One Club

NAME
FROM
COURSE

HOLE/YDS

DATE

Nancy Hoffman
Cody
Olive Glenn Golf Course

#6 / 156 Yds

07/09/2020

Bobbie Stratton
Sheridan
Coyote Willows GC, NV

#18 / 108 Yds

03/29/2020

Carole Grosch
Worland
Green Hills Golf Club

#3 / 86 Yds

05/16/2019

Janet Jones
Riverton
Hemet Golf Club, CA

#7 / 128 Yds

12/18/2018

Kimberly Durfee
Sundance
Devil's Tower Golf Club

#16 / 82 Yds

09/22/2018

Falinda Hall
Cody
Olive Glenn Golf Course

#6 / 156 Yds

08/02/2017

Trudy Durfee
Sundance
Keyhole CC

#7 / 141 Yds

09/09/2017

Nancy McGuire
Pinedale
Rendezvous Meadow

#11 / 87 Yds

06/15/2017

Rene` Lee
Worland
Green Hills Golf

#8 / 123 Yds

06/04/2017

Joan Andreen
Casper
Three Crowns Golf

#16 / 110 Yds

07/07/2016

Karen Holcombe
Powell
Powell Golf Club

#4 / 100 Yds

05/04/2016

Joan Andreen
Casper
Paradise Valley

#15 / 123 Yds

06/16/2015

Becky Marsh
Casper
Casper Muni-Park

#9 / 138 Yds

06/11/2015

&nbsp &nbsp 7/09/2020 &nbsp
Board Recognizes Member Donations With 2020 Dues Payments
The WSWGA Board of Directors would like to recognize the following for their donations made when paying their 2020 membership dues. Their combined generosity has raised $1120 (so far this year) to support our Association. Generous gifts like these help provide the financial and moral support needed to continue our mission. They are true partners in fulfilling our goals. THANK YOU LADIES!


Dolores Albers
Marvene Alexander
Charlotte Benardis
Susan Brodie
Donna Brown
Donna Cleveland
Mary Comings
Susan Cram
Teresa Diedrich
Trudy Durfee
Carole Grosch
Susan Guile
Rose Haroian
Susan Hendrick
Bonnie Johnson
Lee Kintzel
Rene` Lee
Rosemary Loos
Donna Lozier
Karen Malicoat
Rita McGinnis
Nancy McGuire
Georgia Moore
Dee Mortenson
Marianne Mrak
Lee Niziolek
Marty Jo Ortiz
Sharon Ostrander
Leslie Petersen
Tara Robinson
Annette Rourke
Kim Salveson
Debbie Stoddard
Ellen Strube
Brenda Stutheit
Donna Thompson
Cathy Toolson
Mary Beth Voss
Sandra Willis
Cynthia Wilson
Sandra Wilson
Carol Woodward

Prior year member donations with dues payments were: 2019 = 1,225; 2018 = $1,187; 2017 = $1,210; 2016 = $995; 2015 = $760; 2014 = $835; 2013 = $580; 2012 = $570; 2011 = $245; 2010 = $200; 2009 = $80;
7/13/2020
Please Welcome Our 2020 New Members
As of today, we have 8 new members which are:
*Aldrich-Davis, Mishelle - Thayne
Echols, Verba W - Casper
Griffith, Carolyn G - Casper
*Magnuson, Janet E - SVR
Peterson, Mariann - Thayne
*Simmons, Diane M - SVR
Stolte, Bambi J - Casper
Thomason, Debora - Evanston

* = Registered for tourney
7/13/2020


Lisa Good Appointed to Board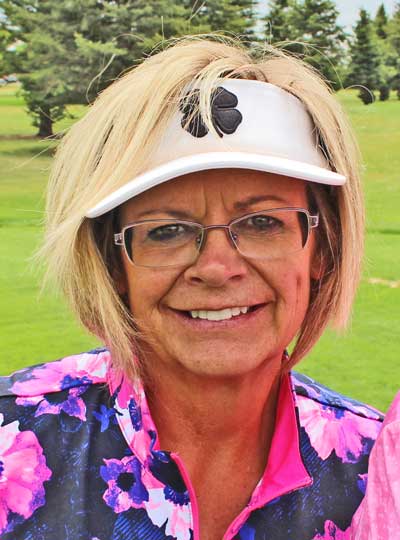 Persuant to Section 4.03 of our By-Laws, the WSWGA Board has approved Lisa Good (Moorcroft) as a Board Member to replace and serve the balance of Barbara Watters term which expires in July, 2021. Barb passed away on October 24, 2019.

Thank you, Lisa, for your commitment to our Association.

2/14/2020

Pinnacle Bank Continues Sponsorship Of Our Website
We are pleased to announce that Pinnacle Bank is again a corporate sponsor of our WSWGA website for 2020. We want to thank them for this sponsorship and their continued support of our state wide organization. For their sponsorship, we have agreed to show their advertisement at the bottom of our home page. In case you missed it, it also appears here.



Pinnacle Banks are currently located in Cheyenne, Cody, Gillette, Moorcroft, Newcastle, Powell, Thermopolis, Torrington and Worland. The next time you visit Pinnacle Bank in your area, tell them thank you for supporting us.

We are always looking for individual or corporate sponsors to help defray the cost of our website. If you are interested, please email me by clicking: Falinda Hall.
2/10/2020


Dan Hall In Memory
Our deepest sympathies to Falinda Hall and her family for their loss of Dan.

You may view Dan's obituary by clicking here: Hall Obit

1/28/2020

2020 Membership Application & Annual Dues Form Now Available
YOUR
MEMBERSHIP
MATTERS

The 2020 Membership Application & Annual Dues Form is now available here on our website. Just click on the above link 'Forms/Reports' where you will find it. Remember, for our 2019 members the deadline for paying your 2020 dues is March 15, 2020. After that, the $10 late fee will apply. There is no deadline for new members who are joining for the first time or for those former members who are reinstating their membership.


01/02/2020

Barbara Watters In Memory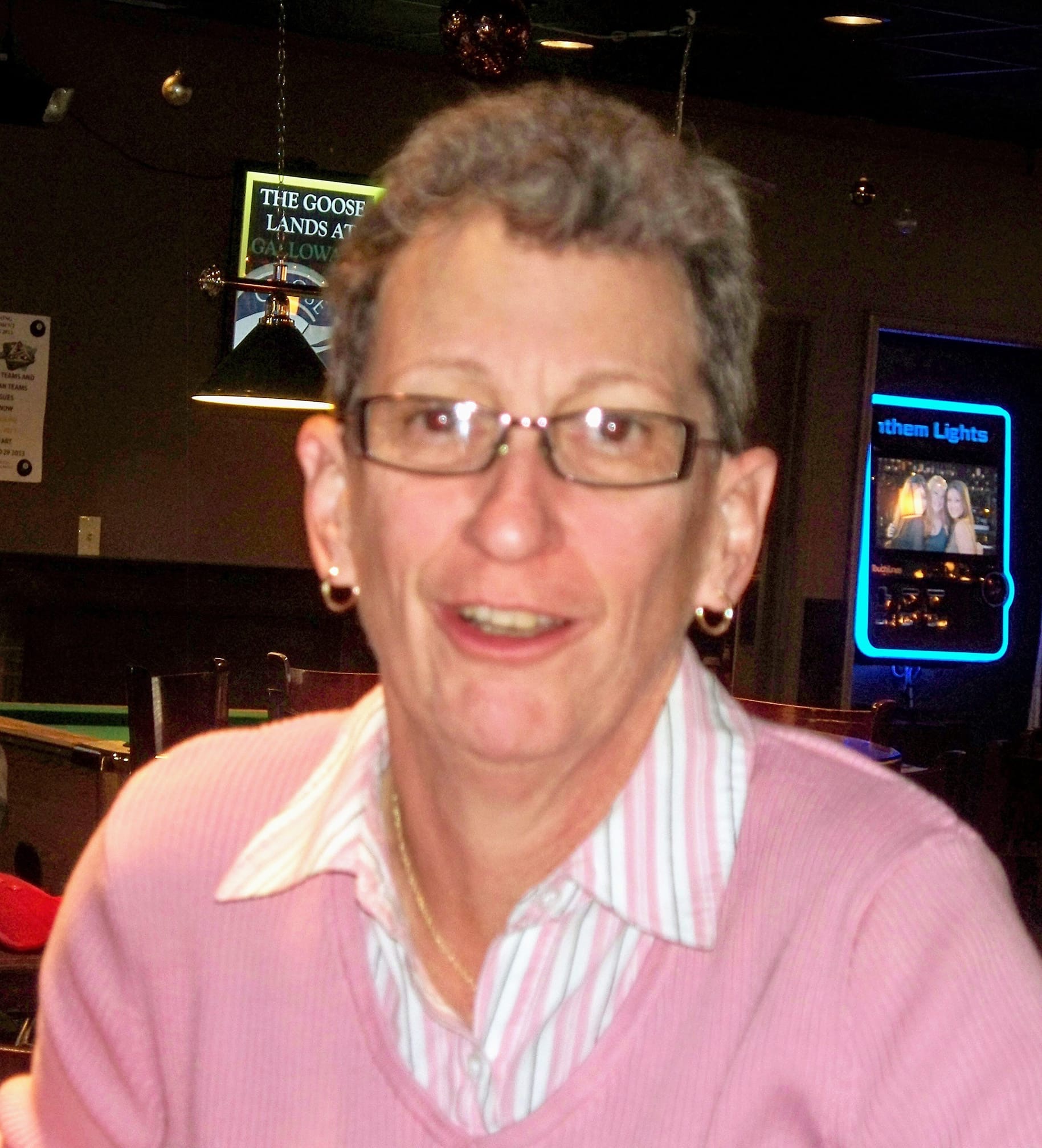 We were deeply saddened by the news of Barbara Watters passing on Thursday, October 24, 2019.

Barb loved playing golf and was a member of the Casper Municipal Golf Club for many years. She joined the WSWGA in 2011 and played in each of our annual tournaments except one. She was elected to our board of directors in 2018.

You may view Barb's obituary by clicking here: Watters Obit

10/25/2019

Evanston's Purple Sage to Host 2020 Annual Tournament
It was announced at the general membership meeting on July 16, 2019 that the board has approved a proposal from Evanston's Purple Sage Golf Course to host our annual tournament on July 13-15, 2020. This will mark another milestone for the WSWGA since it will be the first time Evanston will be our host city.

It was also annouced that the board approved a proposal from Star Valley Ranch's Cedar Creek Golf Course to host our annual tournament on July 12-14, 2021.

The tournament committee will continue their effort in seeking a bid for 2022.

The schedule at this time is:
2020 - Evanston's Purple Sage Golf Course (July 13, 14, 15)
2021 - Star Valley Ranch's Cedar CreeK Golf Course (July 12, 13, 14)
2022 - TBD (July 11, 12, 13)
7/17/2019


Brice Re-Elected to Board
At the general membership meeting on July 16, 2019 in Gillette, Gayle Brice (SVR) was elected to another three year term on the board. Although Gayle's term on the board had expired, she decided to run again and was elected since there were no other volunteer candidates.

The 2019-2020 board officers are: Gayle Brice (President); Rita McGinnis (Vice-President) and Lee Kintzel (Secretary).

7/17/2019


Alice Stump In Memory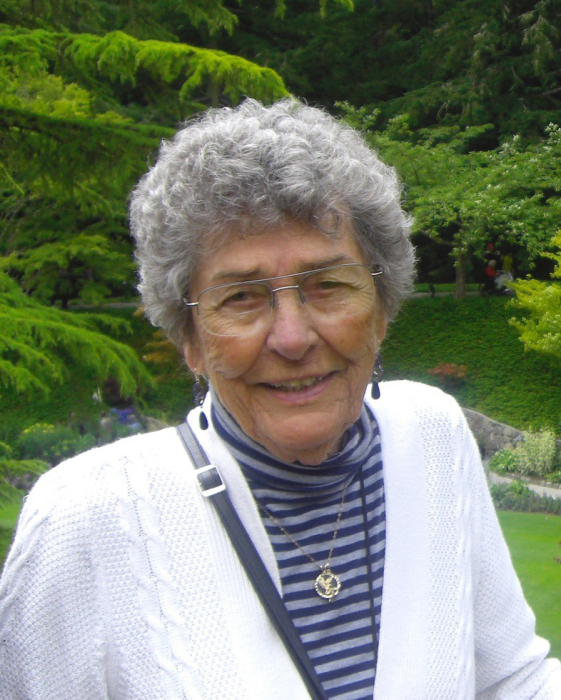 We were deeply saddened by the news of Alice Stump passing on Sunday, October 14, 2018.

Alice loved playing golf and was a member of the Legion Golf Club in Thermopolis for many years. She was a member of the WSWGA from 1984 until 2018 and played in our annual tournament for 33 consecutive years.

You can view Alice's obituary by clicking here: Stump Obit

7/20/2019

WSWGA's Gift Of Giving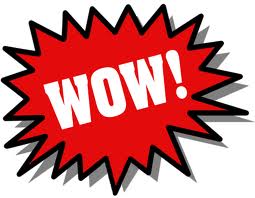 As many of you may remember at our 2004 Membership Meeting, we approved a change in our By-Laws where we did away with the scholarships and instead stated all profits from our annual tournaments are to be donated to help support a local charity in the host tournament city. Below is a list of the charitable donations made by the WSWGA's local tournament committees since the change:
YEAR
CITY

AMOUNT

CHARITY
2020
Evanston
N/A &nbsp &nbsp &nbsp
Tourney Cancelled Due To Covid-19
2019
Gillette
$3,000.00 &nbsp &nbsp
a) Sundance Fire Dept.
&nbsp "
&nbsp "
$1,000.00 &nbsp &nbsp
b) Pine Haven EMS
&nbsp "
&nbsp "
$850.86 &nbsp &nbsp
c) Bell Nob Jr. Golf
2018
Worland
$3,800.00 &nbsp &nbsp
a) Washakie Cnty Ministerial Food Bank
&nbsp "
&nbsp "
$3,800.00 &nbsp &nbsp
b) At Risk Student Assistance
2017
Lander
$6,400.50 &nbsp &nbsp
a) Food 4 Kids Friday Backpack Program
&nbsp "
&nbsp "
$6,410.50 &nbsp &nbsp
b) First Stop Help Center
2016
SVR
$11,650.00 &nbsp &nbsp
Thayne Senior Center
2015
Douglas
$8,142.39 &nbsp &nbsp
Boys & Girls Club of Douglas
2014
Cody
$6,012.23 &nbsp &nbsp
Heart Mtn Volunteer Medical Clinic
2013
Worland
$2,582.55 &nbsp &nbsp
Worland Senior Center
2012
Rawlins
$1,041.00 &nbsp &nbsp
Boys and Girls Club of Carbon County
2011
Sheridan
$4,375.40 &nbsp &nbsp
Kelly Shreibies Memorial Foundation
2010
Riverton
$2,665.11 &nbsp &nbsp
Amedisys (Little Wind) Hospice
2009
Star Valley
$1,800.00 &nbsp &nbsp
a) Animal Humane Association of Star Valley
&nbsp "
&nbsp "
$1,800.00 &nbsp &nbsp
b) Family Foundation For Cancer Patients
2008
Casper
$685.00 &nbsp &nbsp
Make-A-Wish Foundation
2007
Cody
$2,049.79 &nbsp &nbsp
Humane Society Of Park County
2006
Rawlins
$360.00 &nbsp &nbsp
Pet Partners
2005
Worland
&nbsp &nbsp &nbsp &nbsp -- &nbsp &nbsp &nbsp &nbsp &nbsp &nbsp
N/A
&nbsp &nbsp TOTAL
$68,425.33 &nbsp &nbsp

WOW is right! All of our members, tournament volunteers and donors as well as the host cities should be very proud of our organization and what we are doing. Just think, we are a non-profit organization helping other non-profit organizations. The more revenue we can generate through donations, raffles, and other sources at our annual tournaments, the more profit we produce to help another worthy cause. Fantastic job ladies!
5/23/2020


In Memory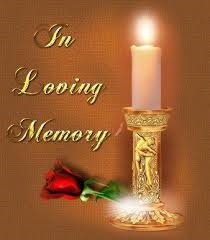 We would like to be informed of any WSWGA members who have passed away. As you know, we try to recognize these ladies at our annual membership meetings. However, we sometimes are not made aware of their passing. If we know the names as well as when and where they died, we often can find their obituary on the internet which we can post here on our website for all to see. In addition, we need to remove them from our contacts list.

Therefore, please send our Webmaster an Email by clicking webmaster@wswga.org whenever you become aware of a member we have lost.
1/14/2018


Undeliverable Email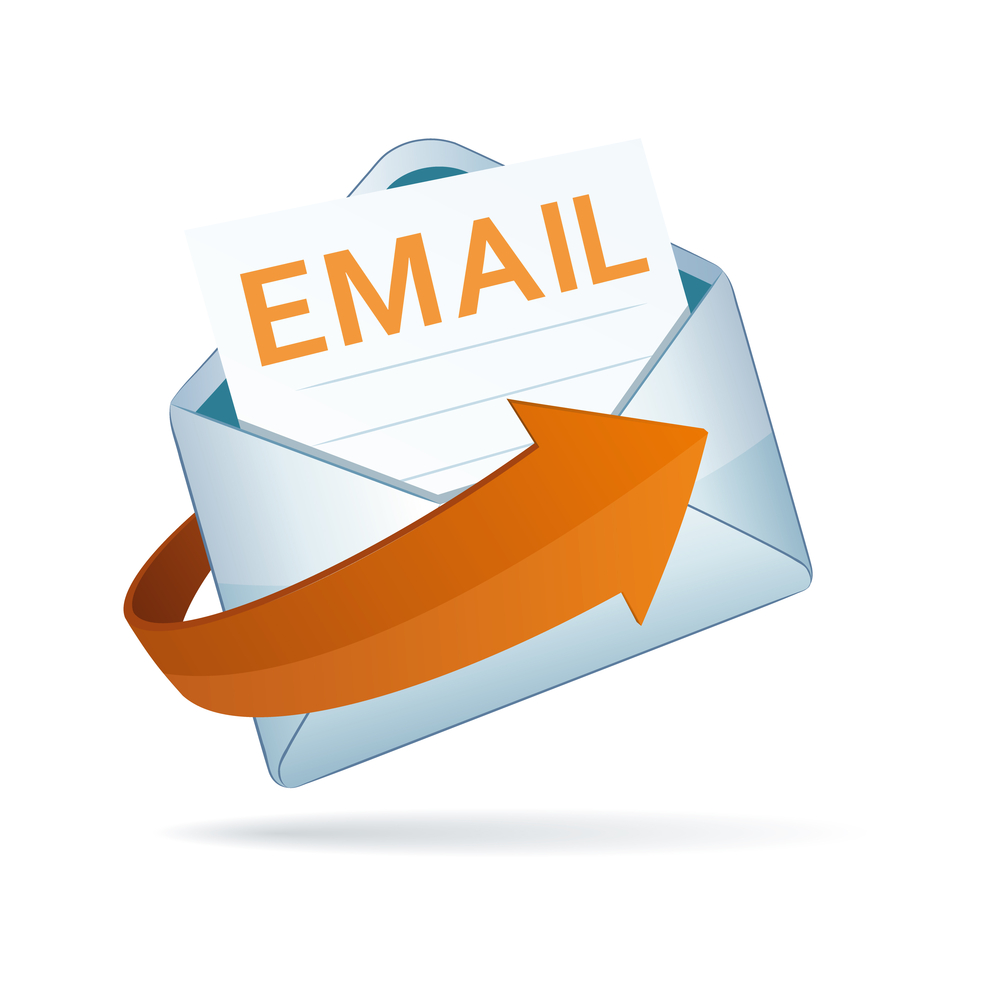 With the last several group Email notices sent out to our membership, a few have come back as "Undeliverable". The notice message doesn't tell us whose Email can not be delivered.

Please try to remember, if you change your email address, please notify me by clicking Falinda Hall so I can update our records.

11/18/2016


Paying Your Annual Dues Is Of Great Significance
We would like to remind all of our members of the importance of paying your annual dues regardless of whether you plan on playing in our annual tournaments. Among the benefits of belonging to our organization, is that we help support many charities in the Wyoming communities where we play our annual tournaments. Since 2004, those charities have included various Animal Humane Societies, cancer foundations, Coalition Against Violence, hospice, and the Wyoming Make-A-Wish foundation. Your dues, as well as participation in our tournaments, make these charitable donations possible.

As you all know, it is not an easy task to host one of our annual tournaments. It is a lot of work for the local tournament committees. One of their rewards for all their effort is the ability to make a WSWGA donation to a charity of their choice in their local community. Even if you are not playing in that years' tournament, payment of your annual dues help them make this happen.

During the past several years, your board has discussed the raising of our "dues reinstatement fee" to discourage those members who choose to pay their annual dues only if they plan on playing in that years' tournament. No doubt, the subject will be revisited again at next years board meeting. In the meantime, the board asks for everyones cooperation in supporting the WSWGA organization, its local tournament committees and the many wonderful Wyoming charitable organizations by paying your dues each year regardless of your participation in the tournaments.

Finally, a special thanks to all those members who have graciously supported our organization by paying their dues each and every year - even when they are unable to participate in all of our tournaments.


Go To Top Of Page
© 2008-2020 John F. Logan, 25232 S. Cloverland Drive, Sun Lakes, AZ 85248 - Cell 307-272-0171 - Email: john@jflogan.com